Google First Page - SEO Mauritius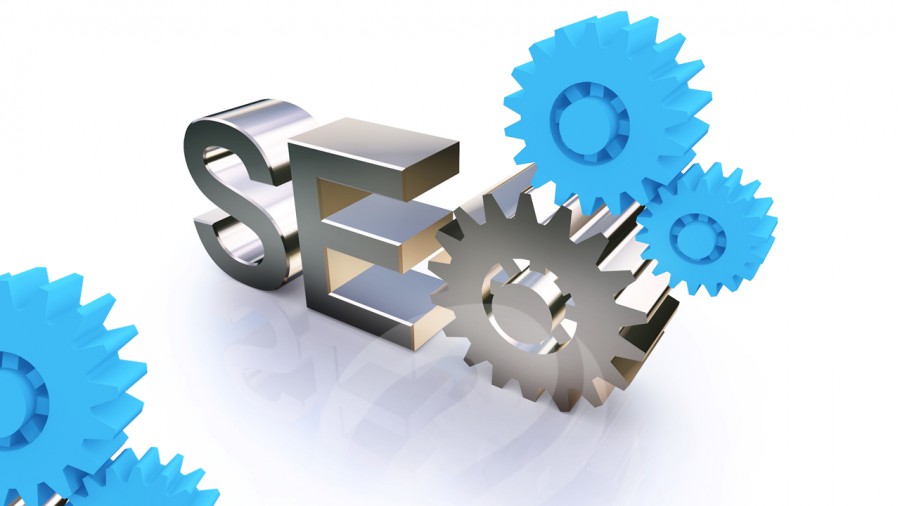 What is SEO (Search Engine Optimization) ?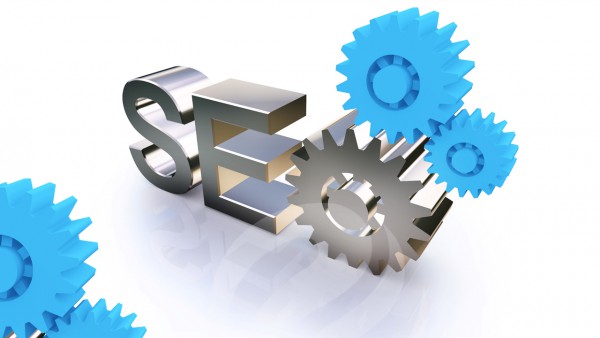 Companies in Mauritius are more and more concerned about their visibility on Search Engines. Therein lies the need for SEO. This article serves as a guideline to beginners but may be subject to changes over time due to updates in search engines algorithms. This content is based on 2016 updates. Feel free to speak to your SEO company about it.
Webs800 is a Mauritian SEO Agency targeting both companies in Mauritius and worldwide. Your website SEO is a sensitive matter and, as such, should be well planned and cautiously implemented to boost your company on the first page.
SEO is a whole topic by itself and can be broken down into 2 chapters: On-page and Off-Page SEO.
Off-page SEO
Off-page SEO consists mainly of how valuable your website is to the world so as to bring other websites to link to yours. Above link building (getting backlinks from articles, directories, forums, blogs, etc.), Social Media presence has become of major importance.
On-page SEO
On-page SEO is the process of optimizing a website to achieve a better position in search engines result pages (SERPs). The more the website is SEO friendly, the higher the ranking will be in natural (organic) search results. Search Engines, like Google, rely on complex algorithms made up of more than 200 factors to assign a ranking to a website. Details about the exact algorithms details are a well-kept secret and to make things more complicated, the algorithm parameters change several times a year. Fortunately, Google has created a guideline to help people in optimizing their sites.
16 important SEO techniques: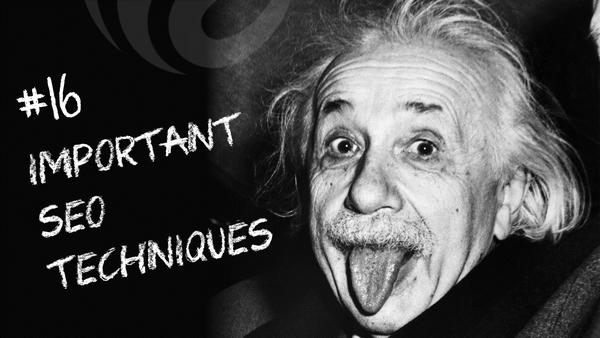 Content is King !

Maybe the most important factor about SEO. One of main factors of Google's success today is presenting the most relevant search results to a visitor. This relevancy is mostly based on your content, which consists of texts, images and videos. The more unique, elaborate and well-written your text is, the more appealing it will be to the user. As such, Google and Bing will be more interested in presenting this valuable content to the visitor and will consequently rank your website higher. Bear in mind that using existing texts from other websites (also known as plagiarism) will influence your ranking in a negative way. To prevent that, please refer to our SEO copywriting services.
While content is important, updating your texts on a regular basis or complementing them through blogs should also be considered. The more the content is dynamic, the more search engines will reward your site.

Keywords

Keywords provide relevant information to search engines about what your content is all about. In fact, before going ahead with Copywriting, you should first assess the strategic keywords that will clue in search engines to bring traffic to your website. Your text will then be derived from these keywords. You may check the number of results in search engines for your chosen keywords. Remember keywords may not be the ones that would come to mind easily, so take some time and play around with searches. Keywords should be included (but not limited to) in paragraphs with a limit ranging from 1.5-4% of the total words. This is also known as keywords density.
Google has recently started using a technique called LSI (Latent Semantic Indexing) that allows finding synonymous or related searched keywords.

Pertinent content details

Make use of coherent information to describe your content in :

a page title (Meta tags)
a page description
text titles using H1, H2, etc.…
URLs. Your URL should be SEO friendly i.e. clean and descriptive about your page while avoiding symbols, punctuations etc. An easy way to convert complex URLs is to perform automatic URL rewriting

Links from reputed websites

Getting recognition for your services and your company by other entities is great. Search engines take those backlinks recognitions included on those entities' websites into consideration. Most importantly these backlinks should be included on a page that raises topics relevant to your activities while leading to further valuable contents to the visitor.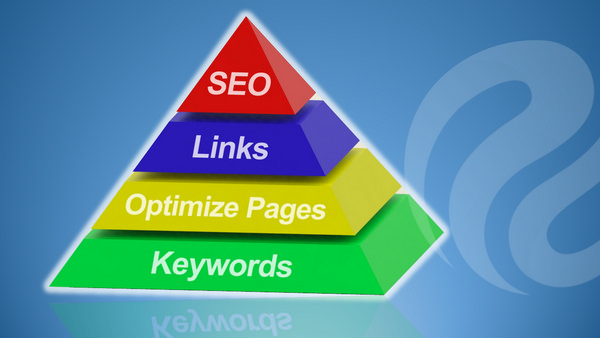 Mobile friendly

Your website should be optimized for mobile users. Google will definitely evaluate this factor and make it rank well. Consider a responsive site or implementing a mobile version of your site.

Domain Name

Well choosing a domain name is an important factor, here are the main ones:

The more it includes relevant information pertaining to your activities and to potential searches, the higher the ranking.
The age of a domain name is a factor not to neglect as well for mainly two reasons:

Many domains are purchased and not renewed by spammers. So domains with less than 1 year might not be of much relevance to Search Engines.
The longer a domain has been around, the more confidence the business and its website gets, which in turn leads to better recognition by search engines.

Using a top-level domain (TLD), most commonly known as a domain extension, based on a country code informs search engines about the location you are doing business in and as such raises your SEO ranking in that particular country. .mu for instance is the country code for Mauritius.

Social Media Presence

Your business reputation and the sharing of your content over various social networks proves that your business brings value to people. Social media marketing will simply boost your ranking position. OMG night club in Mauritius for instance has more than 130,000 followers on its official Facebook page. This is about one tenth of the whole population of Mauritius..

Images

Search engines index images based on their file name and other attributes such as alt tags, title tags, the description and the caption. Creative and custom images will show up on images search and bring significant traffic to your site. Note that your images must have a good balance of quality vs size, i.e. images with poor quality may load faster but not look attractive while high definition will have the opposite effect. If you are looking for high quality photo website, check Explora.

Page Speed

A well designed website should load fast. Search engine crawls pages within web pages to index their contents. However, if pages load slowly, the indexing process will take longer and thus have a negative impact on your overall ranking.

Sitemap

A sitemap will tell search engines how many pages there are on your website, where they are located (their URLs) and how often they are updated.

Availability of website

A bad hosting provider or poorly maintained scripts will more likely lead to increase downtime of your website. It is of utmost importance to opt for a hosting provider that guarantees almost 100% uptime and that your web development company makes regular updates to your site. Search engines will be unable to crawl an offline or poor website and as such will allocate a negative score to it.

Easy navigation (use of breadcrumb)

Navigating on some websites can sometimes be a real ordeal. The visitor gets somewhat lost after browsing a few pages, while the menu might not help him a lot to find his way back. In such cases, the visitor will quickly loose interest and leave your website. As such, search engines will favour websites that provide a positive user experience, hence the importance of using a simple navigation (generally horizontal) in a hierarchical structure. This will allow the user to get back conveniently with a simple click. Here's one nice example:
Website Design > Services > SEO

SSL Certificate

To improve security between a user and a website, a SSL certificate is usually installed on the web server. However Google now considers SSL as a pertinent factor

Bounce Rate

Bounce rate is defined as the number of visitors who leave your website after a short amount of time or after only one page has been viewed. This generally occurs when these visitors could not find pertinent or useful information about their initial google search onto a website which ranked in the results. Providing interesting content will decrease bounce rate and increase ranking.

Terms of use, disclaimer and privacy policy

Make the terms for using your website clear to your visitors and show them you care about their privacy. Google will better trust websites that include these documents.

Testimonials

Collect customers' reviews about your services and publish them on your website. Genuine, diversified and quantitative feedback brings value to your website. Clients' testimonials are free and will greatly 'SEOly' speaking help to drive traffic. Check out what our customers reviews here.
Conclusion: This list is far from being exhaustive but small changes pertinent to these tips can make a great difference about positioning your company in the Internet jungle.
How do I get my website on first page on Google.mu ?
There are basically 2 ways to get your website ahead of your competitors on Google: The easy one and the less easy one :
The Easy Way : Choosing Google Adwords

Google Adwords, also known as pay per click (PPC) or Search Engine Advertising (SEA) is a paid advertising campaign by Google. As its names implies, you pay every time someone clicks on your advert. You choose your keywords and your website is listed among the first results on Google first page when someone search for these predefined keywords. You can decide as well to get your advertisement on the left or at the bottom of the first page. Using Google Adwords, you are guaranteed to appear in front of your competitors but remember than once the PPC campaign is over, you will again need to rely on natural search results ranking. As such your business will go back in the dark corners of page results if there are no SEO strategies currently in place

The less easy way : Search Engine Optimization

As described in the 16 steps, SEO needs to be implemented and monitored carefully. The organic indexing of your website provides a 'natural' long term solution, though it does not provide an absolute guarantee that your business will be listed on the first page. However there are no Google fees but it takes longer than the paid advertising platform to provide significant results.
| | | |
| --- | --- | --- |
| | Adwords (Google Advertising platform) | SEO (Natural or organic indexing) |
| Guarantee of positioning | Yes | No |
| Instant positioning | Yes | No |
| Long term strategy | No | Yes |
| Cost per click | Yes | Free |
| Instant Changes in the Target Market | Yes | No |
| Adverts on Ads registered websites | Yes | No |
Are you ready to be among the top results for Google Mauritius ? Request a free consultancy today !