Chat online with your Website Visitors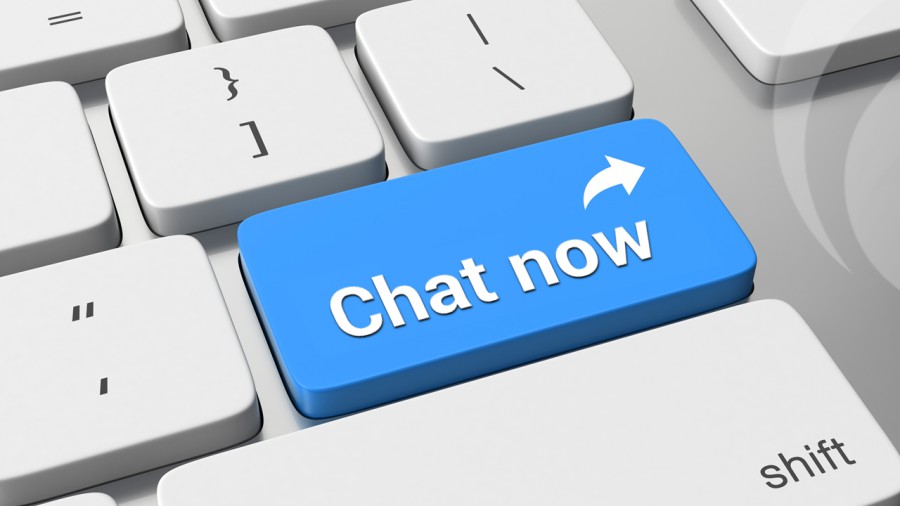 What is Web Chat ?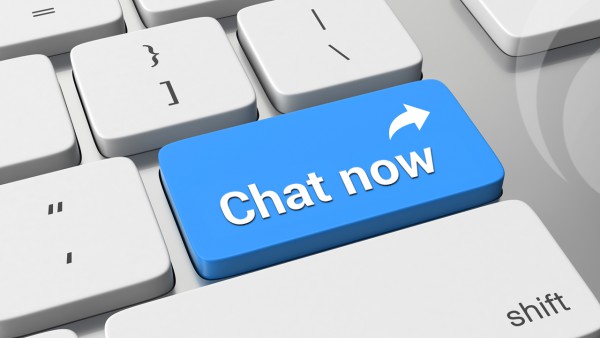 Web Chat is the easiest and most effective way to talk to the visitors coming to your website in real-time. Interact, guide and convert your visitors to clients by providing them presales and sales support. You can also run surveys, provide after-sales support, collect visitor's info, etc.
Because the visitor's chat application is integrated on your website, no software needs to be installed on the client's computer. This is the best solution for people who want to get in touch with your company on the spot, without having to put in a call, especially if they are not in Mauritius. It's also convenient in notifying your business when a visitor is online.
Connect with your visitors and increase Conversion Rate !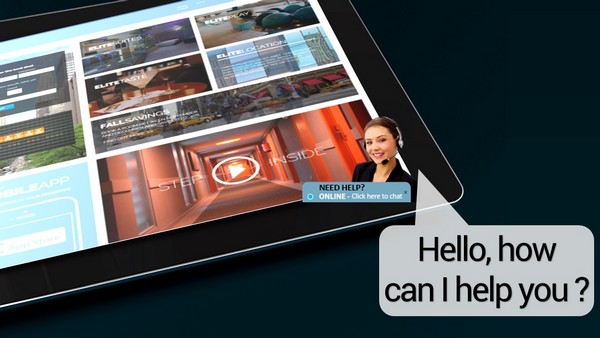 Don't lose any single visitor as from now on! With our chat support feature, you can now proactively or reactively chat in real-time with the visitors browsing your website. Close sales now by providing answers instantly to your customers. Unlike free solutions, only your company can track chat details and the software is yours. You add more functionalities to your site giving both a fast contact tool and giving the visitor a good overall impression about your business.
How does the Chat feature work ?
To understand how it works, let's take a look at a simple scenario:
A visitor reaches one of the pages of your website. You are notified by the free agent software installed on your device about the following: Current page browsing, visitor's location* and browser in use. From there:
You decide to interact with him by sending him a chat request. A popup window will invite the visitor to chat with you. If he agrees, you can then immediately engage in a chat session with the visitor.
You decide not to pay attention. The "online now" at the right-bottom corner will indicate to the visitor that you are available online. Either:

He starts the chat session, for which you will receive a notification. You can accept to chat or not.
You decide when it's best to chat, particularly if the visitor has spent some amount of time on your site

If you are not connected, the visitor will see you as 'Offline now'. He can send you an offline message from there. You then receive the message in the form of an email.
Features
| | | | |
| --- | --- | --- | --- |
| Multiple visitors on multiple websites handled by one or multiple agents | The session is handled by your business web server. No third party involved, thus ensuring all data privacy | Interacts with visitors intelligently, i.e. based on the product or the service they are viewing | Mobile chat, chat with visitors even when you are not in the office |
| Custom online and offline picture or text to indicate agent availability | Central Administration for full reporting: Monitor chat sessions by agent or view chat session by histories, unanswered and failed. A great way to check agents' performances | Chat with you visitors based on their language of preference. You can see whether visitor are from Mauritius or another country | Transfer chat session to another agent in your company |
| Multi-language support | You don't have to leave your site open, you get notified whenever there is an online visitor | Unlimited chats with no duration limit | Free to use whenever and wherever you want |
Technical Requirements
Monitoring mobile / desktop software: Windows (XP, Vista, 7, 8.1), Mac, iPhone, iPad and android
Platform: Available for Webs800 customers, on new website design with us or on selected existing websites
*: Visitor's geolocation is based on IP address located in ip2location.com database. Some IPs in some countries including Mauritius may not resolve correctly.